To restyle the airhead into a sleek cafe racer Paul sourced a Ducati SS-style front fairing and cafe racer rear cowl from classic BMW experts, Flat Racer. With a bit of guidance from Flat Racer crew member Edgar, Paul tweaked the subframe to hold the new tail section.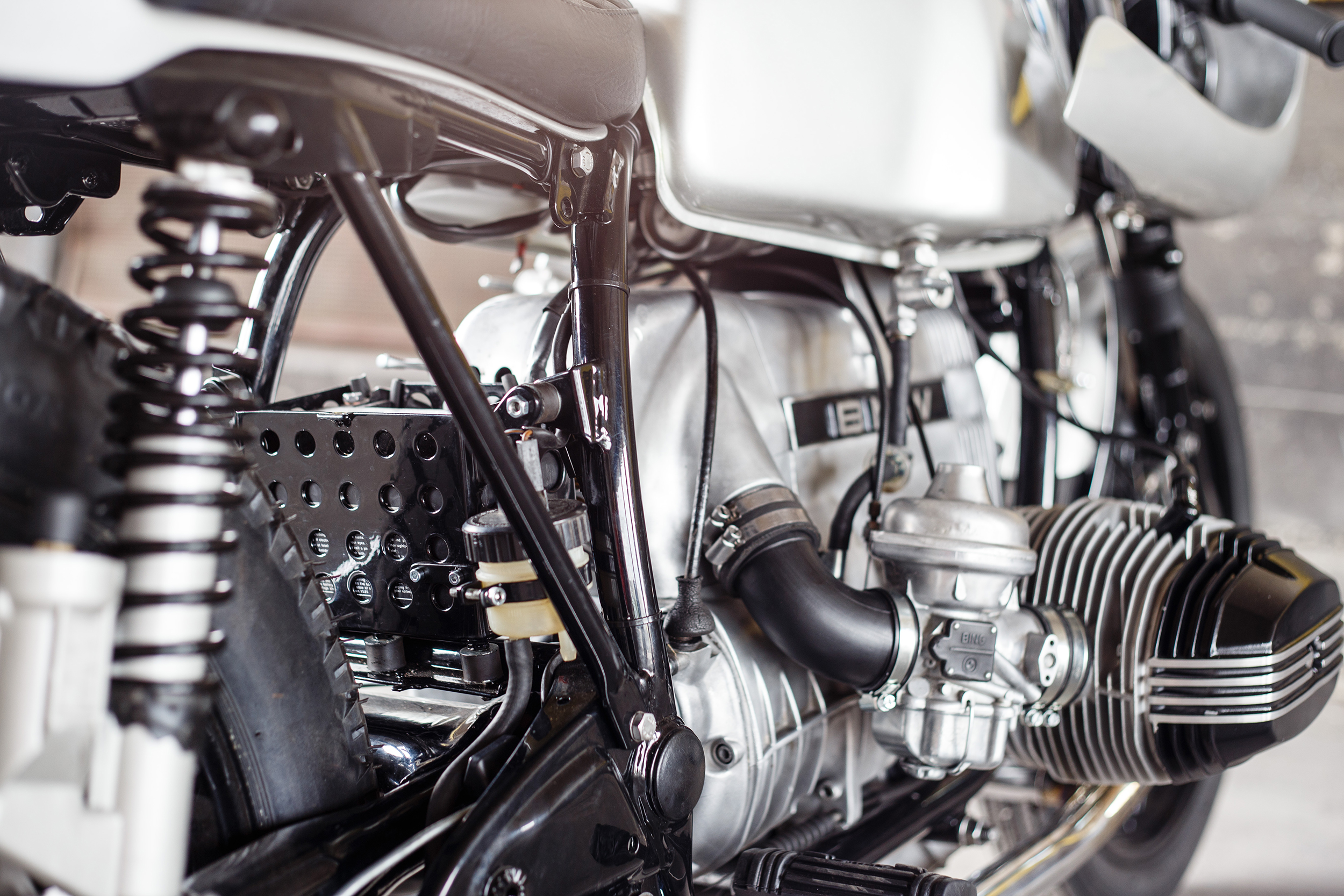 Rather than using the supplied mounting gear for the front fairing, he put together his own hardware and trimmed the side sections to fit his tall proportions. Paul replaced the factory bars with vintage Tomaselli items and mounted aftermarket indicators and mirrors using brackets he fabricated himself. He also fabricated a box to secure the battery low in the frame.
"I am impressed by the fact that only a few pieces needed to be changed and different colours applied to transform the BMW into a completely different motorbike." says Paul. As simple as the changes may be there's no denying that Paul certainly went through a hell of a lot to get to this point, and we're glad it all paid off.